Scavenger Hunt Corn Maze
Our Giant Maze covers 10 acres of land and wind you through more than 6 miles of pathways!
In 2016, we are celebrating Indiana's bicentennial with our history/ mystery maze. So brush up on your Indiana history- significant people- places & events!
To find your way out fast, you'll have to know the answers!
Twisting, winding pathways through 8 foot corn, you'll have to discover sign posts and decipher the cryptic code to these challenging trivia questions!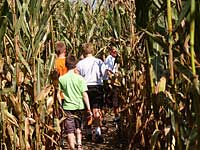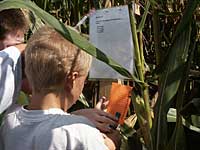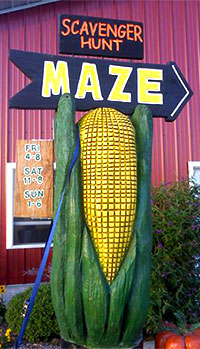 Our maze is family friendly, with a perimeter pathway for easy exiting, but your goal is to find all the sign posts, and come out with the answers to all the questions for your scavenger hunt.
The Scavenger Hunt Corn Maze is included in your admission fee.
School groups are invited and welcomed, with a discounted admission fee and special educational programs.