School Tours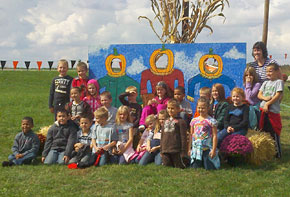 School Tours to Knollbrook Farm offer many exciting and educational opportunities to the students, covering a variety of educational topics:
Dairy Farming
Horticulture
How Pumpkins Grow
Beekeeping
Farm Safety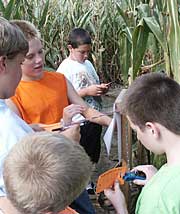 Tours include the Educational Program, Hayride, Scavenger Hunt Corn Maze (with 12 sites to discover Agriculture Trivia), Petting Farm, Child Size Pumpkin for Each Student, and the Kids Play Area. Please allow approximately 1.5 to 2 hours for your group visit.
School Tours are only $6 per person for groups of 10 or more. We suggest a ratio of 1:5 chaperones to children.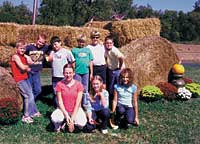 Weekday hours are available for school groups and tours by appointment only.
Please call (574) 831-3090
or email info@knollbrookfarm.com